Outline of programs
The Foundation operates a number of tailored support programs to provide fishermen, who quietly endure lives of hard labor to protect the fishing industry-one of the nation's major food sources-with equal access to educational and cultural opportunities and an opportunity to experience stable welfare.
Program Description
Fishermen's Insurance
Business Mindset Training for leaders in fishing viliage

Basic knowledge on fishing operations, fishery laws, and education required for fishermen in the age of informatization, and green growth
Visits to advanced fisheries cooperatives

Vibrant blue Fishing Village, Hope-Building Scholarship

Providing university scholarships to fishermen and their children to relieve their economic burdens
Identifying next-generation human resources who can contribute to the development of fisheries and fishing society after university graduation
Medical support for fishermen
Financial aid for treatments and medical exam expenses for elderly and low-income fishermen
Arranging service visits by volunteer medical workers
Support for medical treatment for fishermen
Welfare support for fishermen
Assistance for multicultural families in fishing villages to visit foreign parents' countries of birth
Providing fishermen of foreign nationalities with winter clothes
Providing informatization equipment to fishing villages
Cultural support for fishing villages
Cultural events in fishing villages, support for local community centers for fishermen, and other assistance
Culture lectures for the female members of fishing communities
Other programs
Designating publicity ambassadors for the welfare of fishing villages
Awarding the Fishermen's Welfare Grand Prize and similar activities.
Suhyup Dormitory operation.
Precious contributions you make to the Fishermen Education Culture Welfare Foundation will be used to improve the qualify of fishermen's life.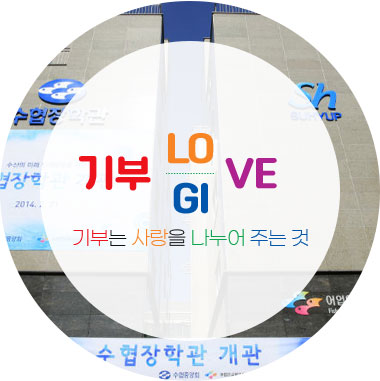 How to make a contribution
Tel : 82-2-2240-0404, 0412
Fax : 82-2-2240-0420
Bank account to send a contribution to : Suhyup Bank 026-01-201297
A contribution can be recognized as an expense or deducted from one's income for up to 10% of the income of corporations and 30% for individual proprietors and individuals.